Experience
Lake Superior Stories that Continue Today!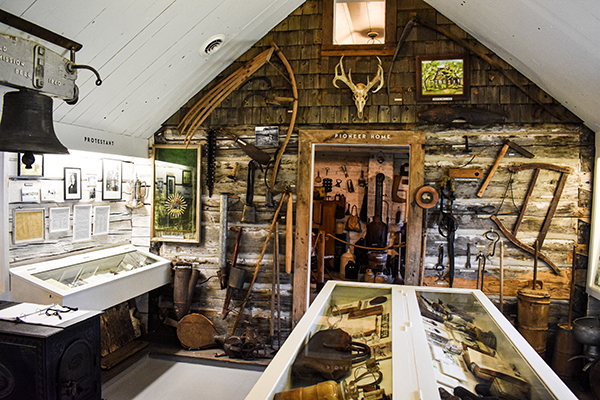 PIONEER BARN
The Pioneer Barn was built around 1900 by Gus Dahlin, an island farmer and Swedish immigrant. Artifacts here explore early missionary activity and the lives of early residents.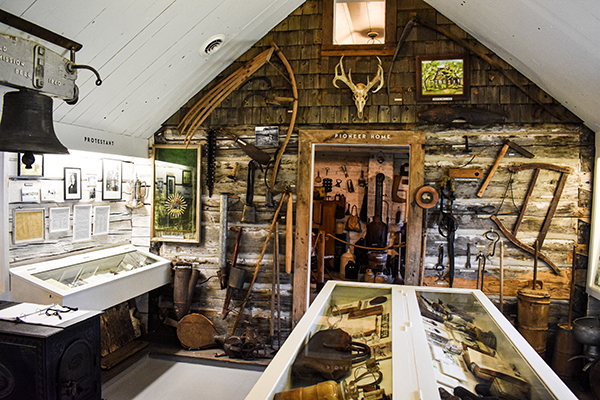 OLD SAILOR'S HOME
The Old Sailor's Home, also built around 1900, was constructed by Olaf Anderson, a Norwegian immigrant and farmer. Objects here focus on 19th-century immigrant life.
THE GROUNDS
See and touch the museum's larger artifacts including equipment from the Basswood Island brownstone quarry, a boat winch, net-drying rack, and a maple-sugaring kettle. The stockade area is reminiscent of fortified structures built by the French in the 17th and 18th centuries.
Help the Oral History Project!
Continuing an initiative that launched in 2019, the Madeline Island Museum is working with Bad River Tribal Youth Media to collect oral history interviews that document the island's history. The goal is to collect as many voices, representing as many cultures and backgrounds, as possible, before these memories are lost to time.