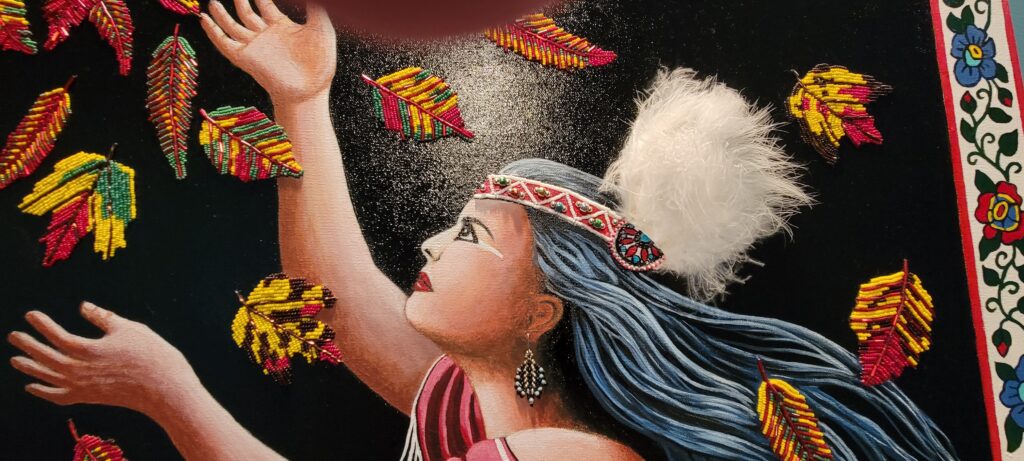 Convergence
Capser Center Gallery
On display in the Capser center during the 2023 Season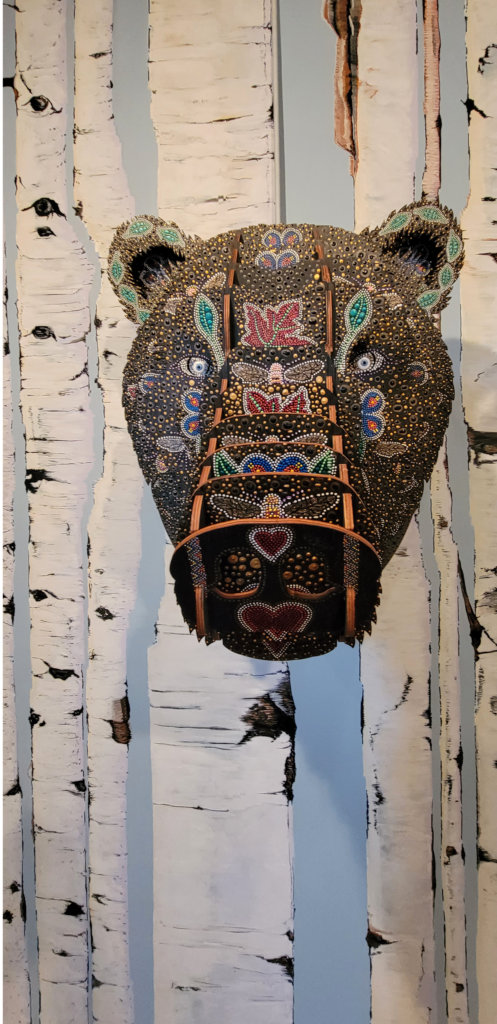 CONVERGENCE
Works by Valaria Tatera, Leah Yellowbird, Karen Savage-Blue, Karen Goulet, Terri Hom and Ramona Morrow.
6 Anishinaabe women are coming from different backgrounds, showcasing different themes and showing different levels of intentionality in their works while converging here in this space.
MAAWANJI'IDIWAG
THEY MEET TOGETHER
As you enter this exhibition space you will be surrounded by compelling modern works of art. Some of the pieces are reminiscent of traditional Ojibwe art forms and have the feel of artifacts, others incorporate a deep sense of identity and culture. We have attempted to create a space of wonder and inquiry. Immerse yourself in the dichotomy of tranquility and challenge; a sense of beauty that delivers a difficult story.
The artists expressed a commitment to water, life, identity, and a relentless drive to create. The works were not created specifically for this exhibition, rather they were submitted from the artists' existing works in response to our invitation. This brought them to converge here at the Madeline Island Museum in this exhibit.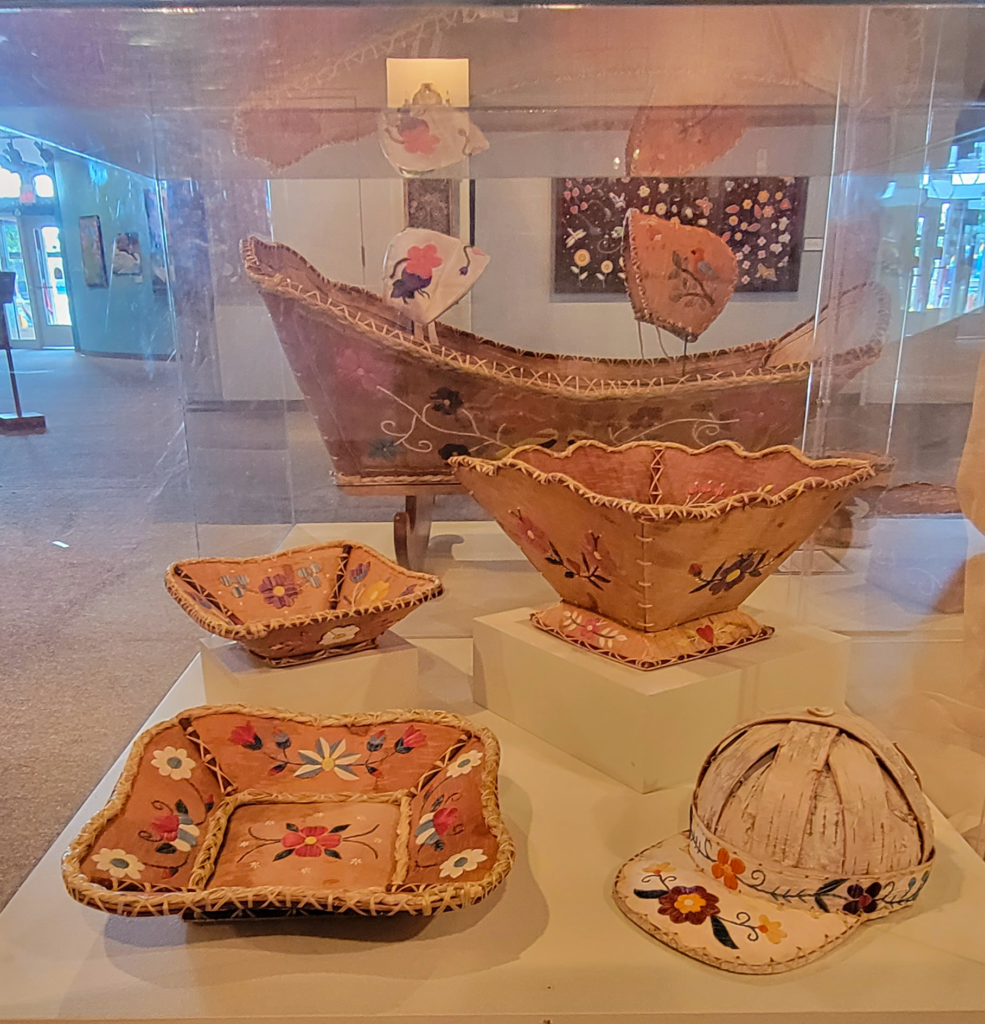 This exhibit reflects the convergence of 6 different Anishinaabe artists, their ideas and identity.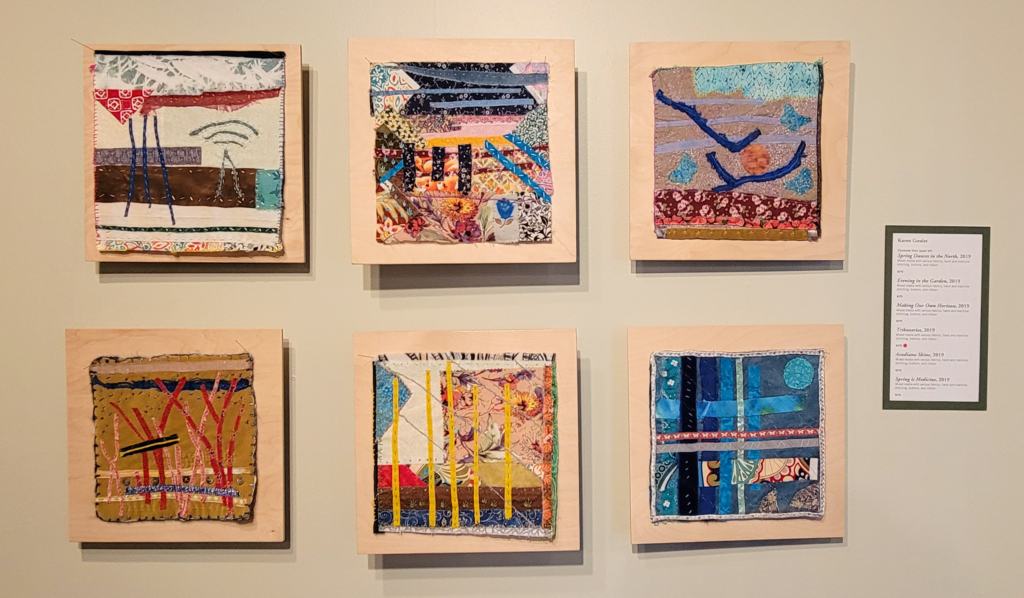 Biidwewidam
To come speaking
Each artist is coming to this exhibit with their own artistic voice, their own message for the viewer.
Asigi'idiwag
They come together, assemble
Indigenous people are still here and they are not a conceptual block, and these 6 artists reflect that reality.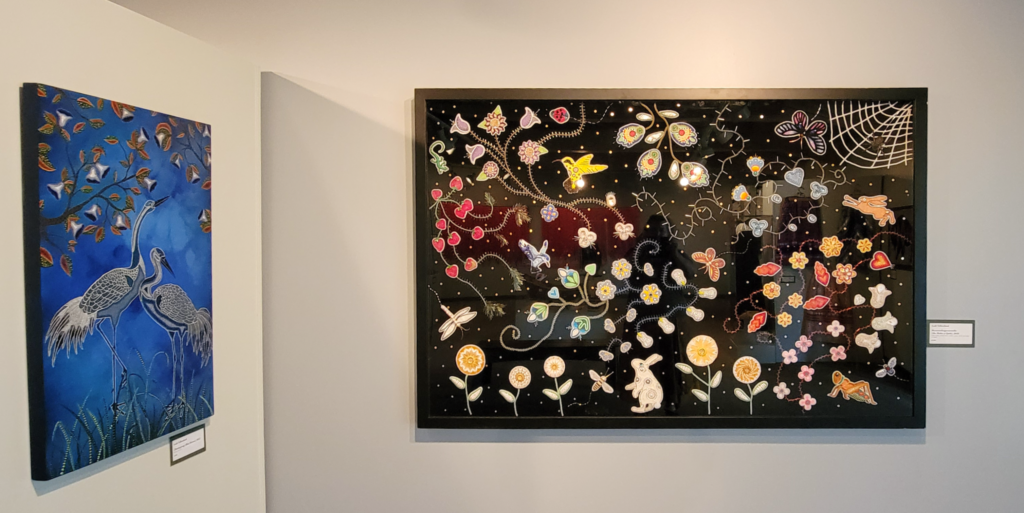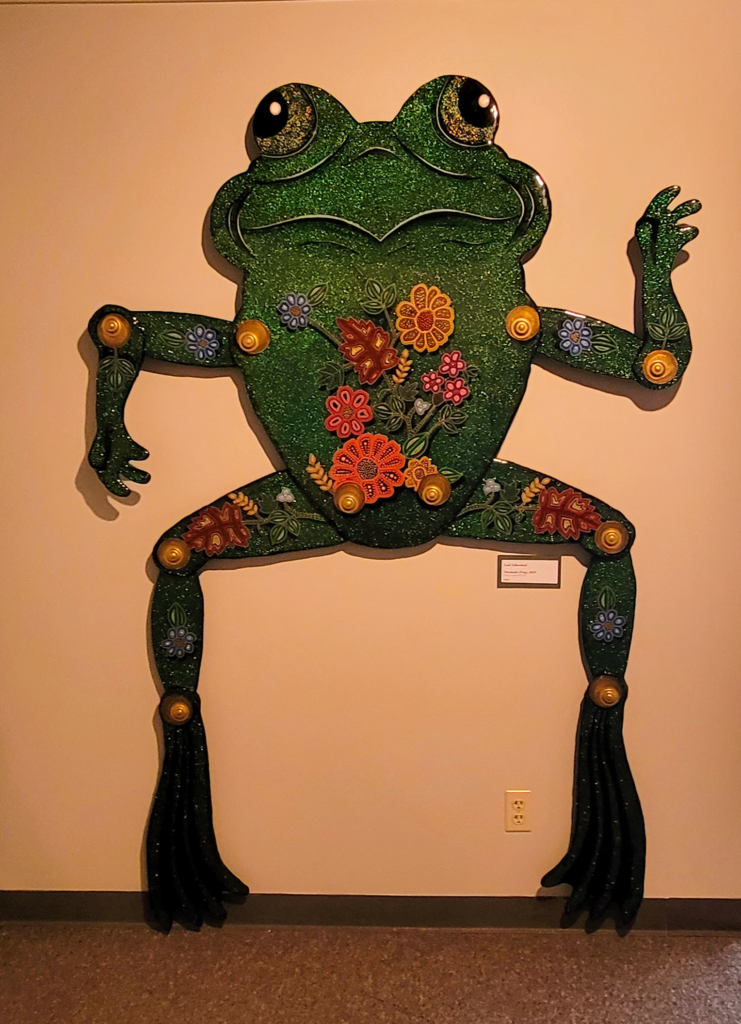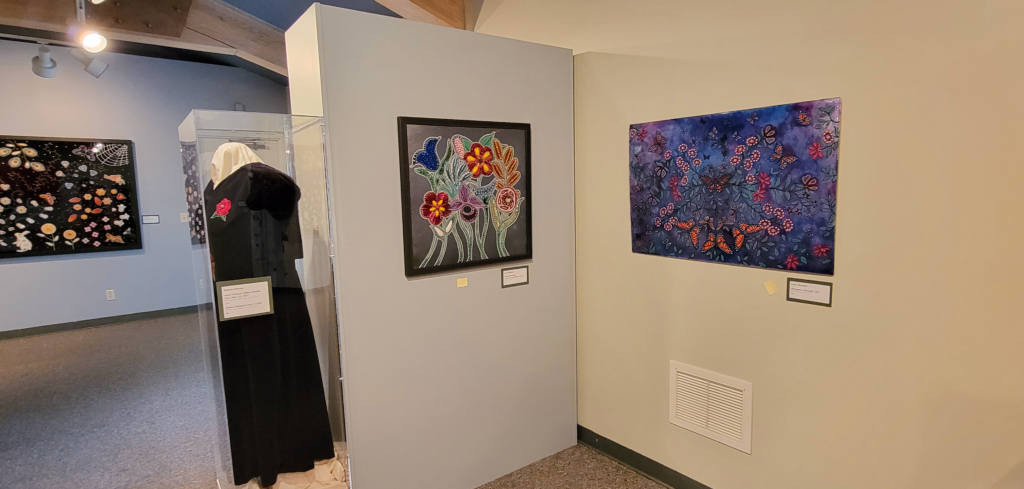 ---
Some of our artists had an intentional message for viewers.
Valaria Tatera
Inspiration for her work is the protection of water. She finds repetition to be meditative. Working to solve generational trauma through artistic expression.
Karen Savage-Blue
Roles have changed, women had to be more subdued and lessening leadership roles, for preservation and safety. Her art is working to reclaim the roles that women have lost through time.
Terri Hom
Inspiration is an expression of my best self; expressions and celebrations of Ojibwe and European heritage. Working with my hands connects me to the ancestors.
Leah Yellowbird
Inspired by the magic of the natural world. Creating the ideas she gets in her head, relentlessly, because of the fear that ancestors will take them away if she doesn't.
Karen Goulet
Inspired by Memory, Place, and Spirit. Using the storytelling of landscapes and people that she encounters to create her work which emphasizes water and movement.
Ramona Morrow
Her work is grounded in her family and future descendants according to the Seven Generations philosophy.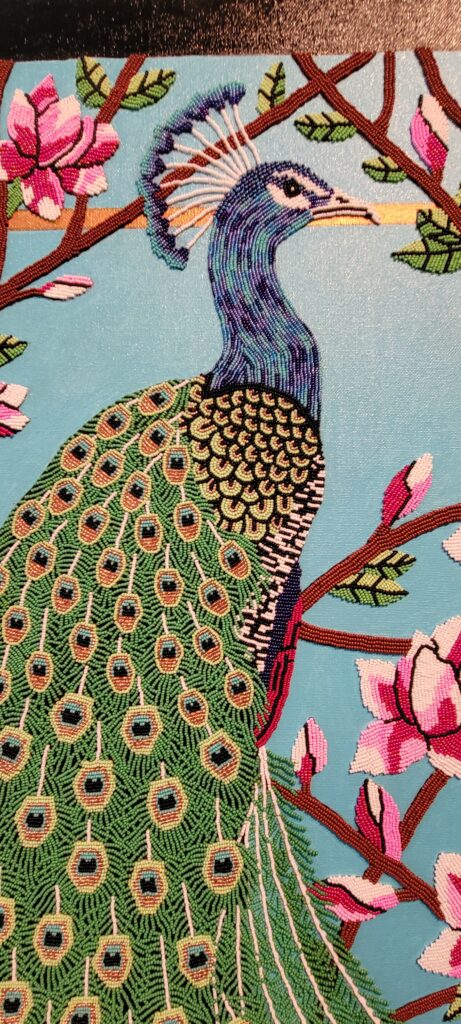 "Everything around me
inspires me!"
– Rita Vanderventer

Rita Vanderventer is a multi-disciplinary artist from Bayfield and a member of the Red Cliff Band of Lake Superior Chippewa. She is a painter, beadworker, basketmaker, and birchbark artist.  
Vanderventer visualizes the striking drama of the natural environment. Craggy cliffs and sea caves take on a haunting and surreal quality. Vanderventer's need to create and the endless sources of inspiration in the area drive her to continue to practice her art. She creates because she must.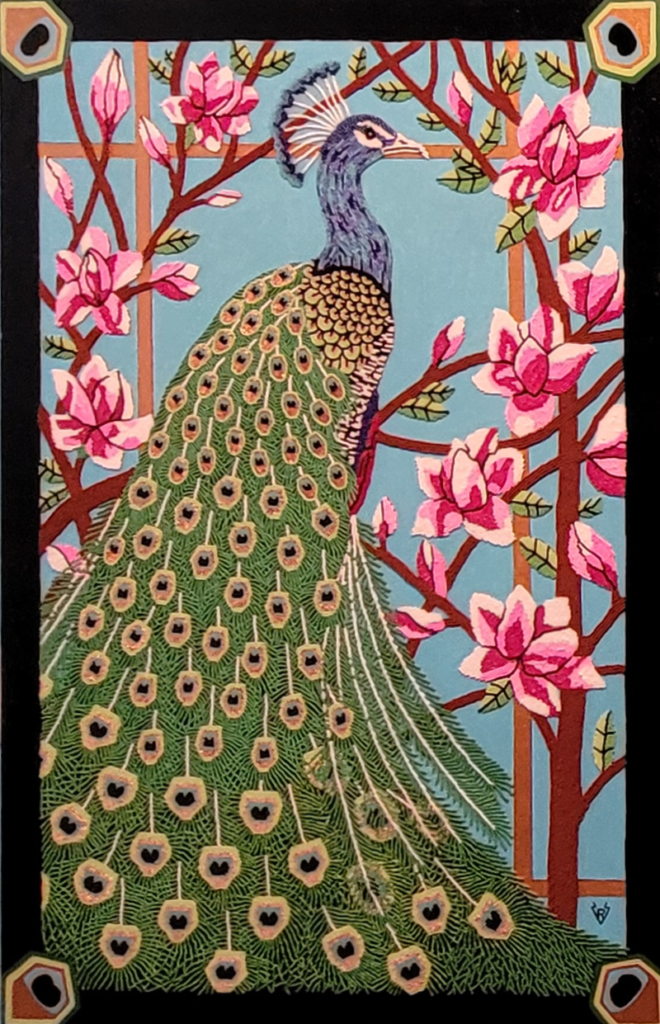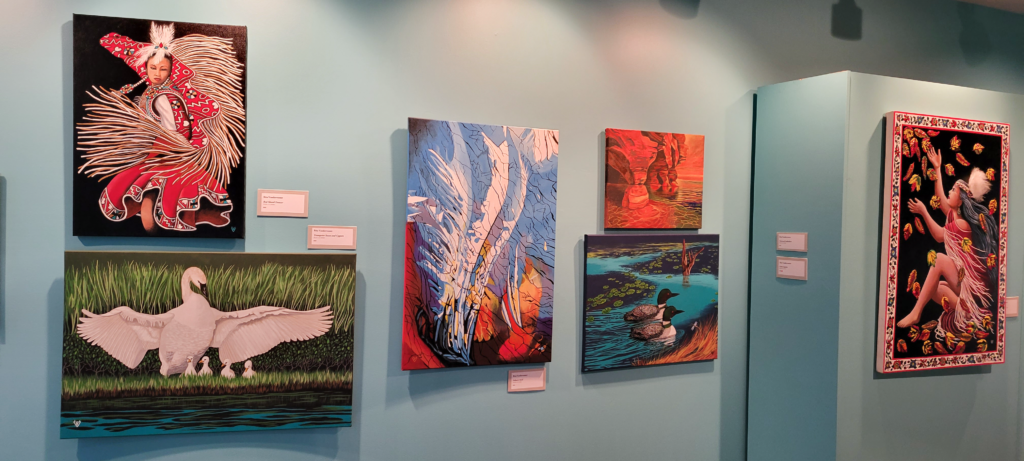 ---
More Gallery Photos